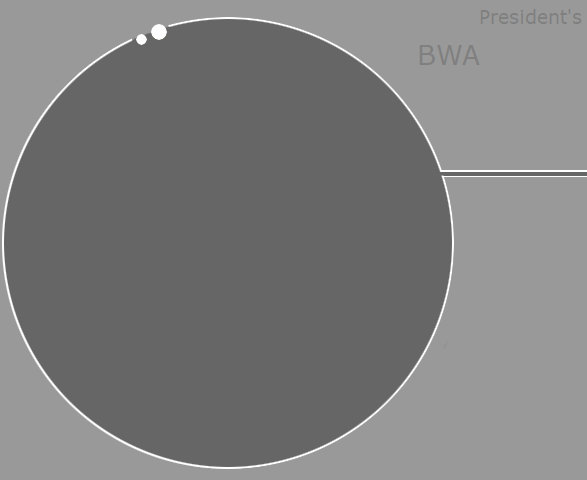 Messages




The SLOBC Obon Festival was again a tremendous suc-cess! Success can be measured by the many happy faces at the festival, by the many wonderful dancers, by the delicious foods, by happy camaraderie shared by all and then by the exhausted members and friends who worked so hard. We appreciate everyone's efforts to make our Obon Festival a success!

Sylvia Bridge and I especially thank the wonderful peo-ple who helped make the sushi booth and the BWA craft booth profitable fundraisers. The ladies who helped make sushi worked very hard and the results were delicious inari sushi, makizushi, and spam musubi. Your efforts are truly appreciated! Thank you also to the ladies who helped make items to sell in the BWA craft booth. The sales this year were especially profitable! We will call upon all to help us again in next year's Obon!

In Gassho,
Sandy Hongo
SLO Buddhist Women's Association
SLO BUDDHIST TEMPLE
Resident Minister: Rev. Naomi Seijo Nakano
minister@slobuddhisttemple.org
6996 Ontario Rd., SLO
PRESIDENT'S MESSAGE
Hello Sangha Members,

All the fundraisers are done for the year. I hope everyone has rested from our Obon Festival. Thank you to all members, families and friends in making this year's event a GREATER success. With great weather and many, many visitors, this was the best of all festivals. I would also like to thank ALL committee chairpersons for their support and rounding up their helpers. We all did a wonderful job in getting more people to pitch in, especially in staying for very long hours to make this a successful fundraiser. Without our committee chairs and volunteers, we would not have pulled off this event.

All these fundraisers and other church pro-jects that help keep our church operating take manpower and time. We also would like to keep our temple beautiful to make it a more enjoyable place to have services. If you would like to help, all it takes is a simple phone call or email to a board member and someone will get in touch with you. Without the help of volunteers, the church will not continue.
In Gassho, Donna Sato
2018 SIGNIFICANT EVENTS
Sept. 16: Intro to Buddhism (10am)
30: Ohigan Service (11am)

Nov. 11: Eitaikyo Service (11am)