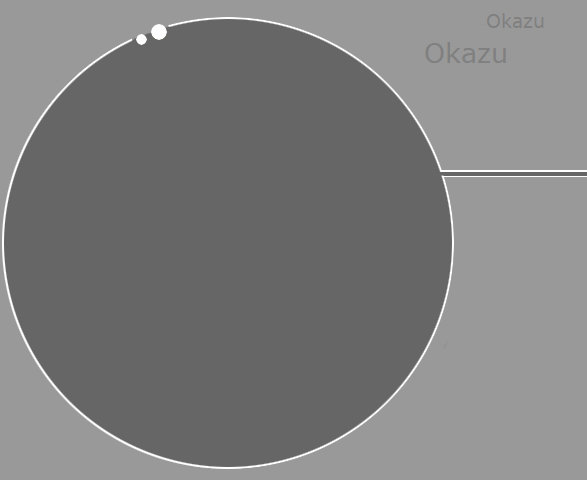 Okazu




2018 SIGNIFICANT EVENTS
April 7: Clean up day
8: Hanamatsuri Service

May 6: Gotan-e
13: Eshinni/Kakushinni Service
19: Annual Golf Tournament
27:Cemetery Services

AUGUST 4: OBON
When I was 17...
We communicated verbally face to face or by telephone, through the printed newspaper and via the radio and television. "Snail mail" was the only means getting a letter like this out to our members. Yes, we of the Baby Boomer Generation were patient in sending and receiving information compared to the means available to everyone today. Emails, text messaging, video conferencing and websites are being replaced by social media sites like Face book, Facetime, Snapchat, Twitter and a host of other channels that are appearing overnight.

Millenials (those born in the 1980s and 1990s) and X Gens (born after 2000) use social media in connecting with their friends and finding out good (and bad) information. People of these generations will be our future leaders so it is important that we adapt to their methods of communication if we want to promote our organization and its programs. The problem is that many of us Baby Boomers aren't familiar with social media sites and try to keep to our simpler ways that limit our potential. We settle for getting 10 people to attend an event where we could attract 100 using social media.

With that said, SLOBC is looking for an individual who is very familiar with social media and is willing to take the lead in developing and maintaining a site for us so we can promote our programs and services. If you are interested or know of someone who may be interested in taking up this challenge, please contact our temple or any temple board member.


The Cherry Tree Club
The Sound of Music
Anyone visiting our temple can see the abundance of trees and shrubs we have on our property. While lending a "country" look, the task of maintaining our grounds is becoming unmanageable for one or two people. If you are interested in joining the Cherry Tree Club and coming out to help care for our grounds, we meet every Tuesday from 9 AM to 12 PM. Bring your gloves, gardening tools, laughter and good stories with you. No reservations required.
Recently, a new visitor to our church volunteered to teach ukulele classes here at our temple. The ukulele (pronounced "u" in Humuhumunukunukuapuaa or fondue, not "u" as in you) is an essential musical instrument in Hawaiian music. Musicians who have made a name with this instrument are Jake Shimabukuro, Herb Ohta and Brittany (not Spears). If you are interested in strumming along in the ukulele class, please contact Gary.
SLO BUDDHIST TEMPLE
Resident Minister: Rev. Naomi Seijo Nakano
minister@slobuddhisttemple.org

6996 Ontario Rd., SLO